Unified Communications Systems
Phone call, texts, chats, and video conferencing.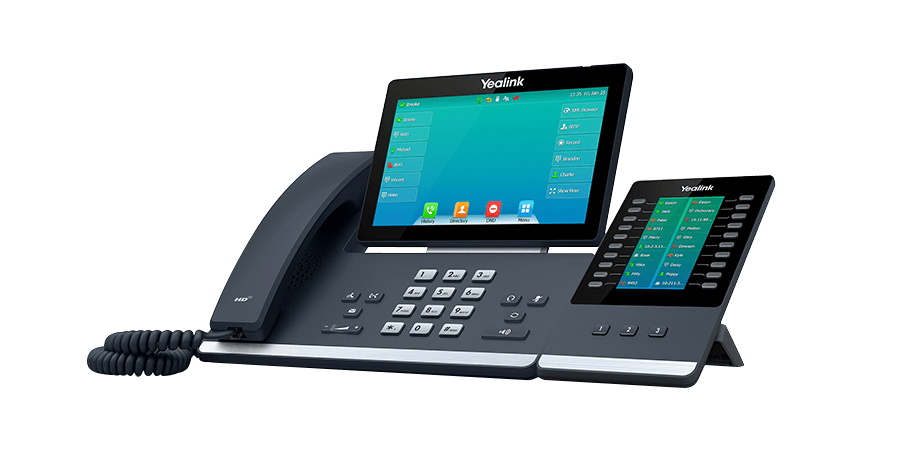 All Communication. One Place.
Unite your communications. 3CX brings together your phone calls, digital receptionists, automation, texting, chatting, video conferences, and more into one system. You can easily answer calls, message your team, exchange pictures and files, and hold web meetings in one place. 
Get VoIP Now
A Phone System Built for Business
3CX is a powerful and simple unified communications (UCaaS) phone system. We build dedicated phone systems for our customers using this powerful software as our base platform. We work to understand your team's needs and challenges. Your new UCaaS system will be designed to empower your team. We take care of the hosting, maintenance, support, and updates. You simply use the system. We take care of the rest.
Request Service
3CX Users
$29.95
Includes all standard features
Free support
Free phone system configuration updates
Phone Number
$9.95
Unlimited minutes 
Port your existing numbers 
SMS/MMS support 
E911 support
Plus Taxes, Surcharges, and applicable Emergency 911 fees.
3CX License
$15.00
Includes cloud hosting 
System updates 
System backups 
Maintenance free solution 
3CX Licensing starts at $15.00 per month with 4 call paths. Ask about pricing for call paths that will work for your business.
Additional Services
Co-Managed 3CX System
Starting at $234.00/month 
Unlimited 3CX Users 
Includes cloud hosting and updates 
Manage the system with admin-level access 
Phone Numbers sold separately 
Optional Features
Facebook integration 
WhatsApp integration 
800 numbers 
Faxing 
Website live chat 
Purchased separately 
---
Business Phone System
Manage incoming calls with ease and automation. Your callers can be greeted by a highly customizable digital receptionist with a variety of menu options and recordings. Calls can be routed into ring groups and call queues. Your team can be logged into different queues to answer calls. You can see how many calls are being answered, how many are missed, see the average talk time, and more, all at your fingertips. We will work with you to design your system to fit your organization and your needs to make sure your customers have the best calling experience possible.
Digital receptionist 
Menu options 
Ring Groups
Call Queues
Call Assignment and monitoring dashboard
Let's Get Started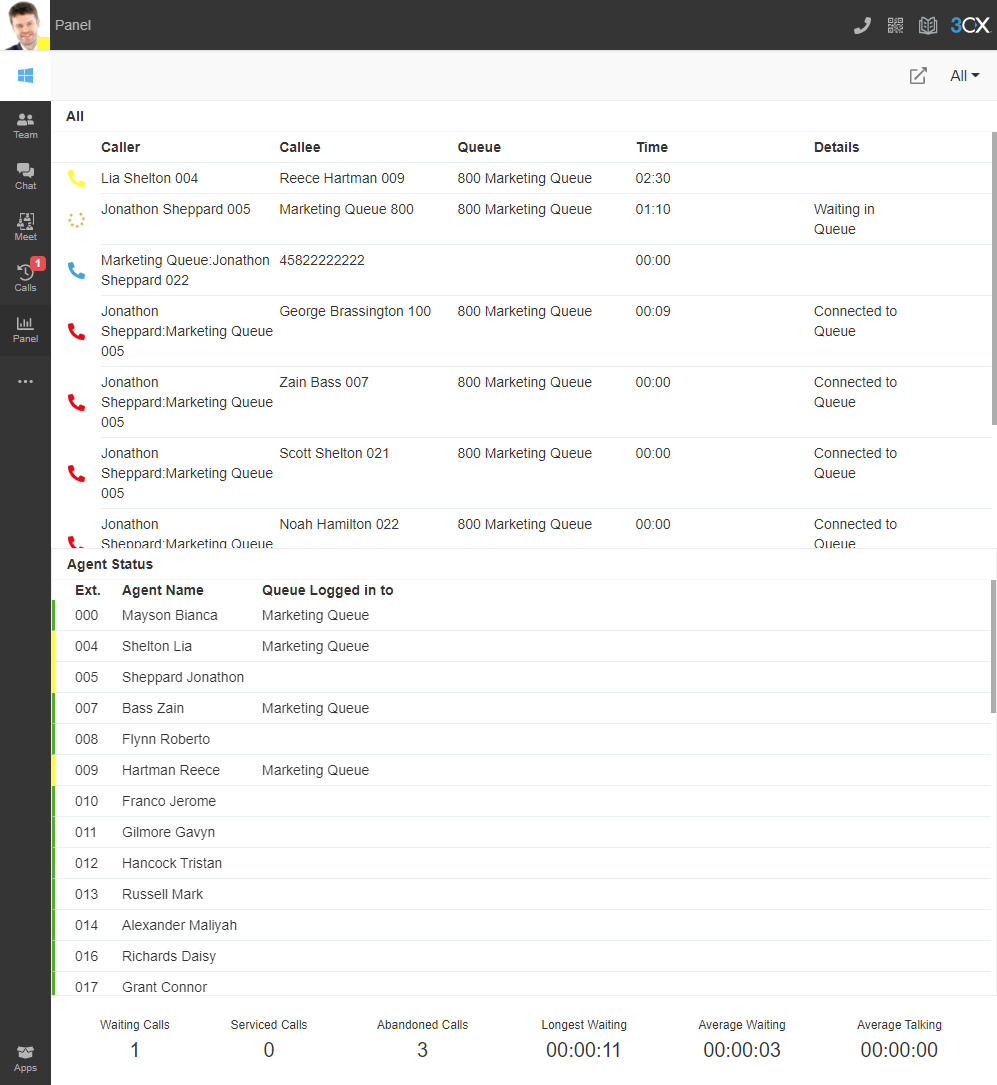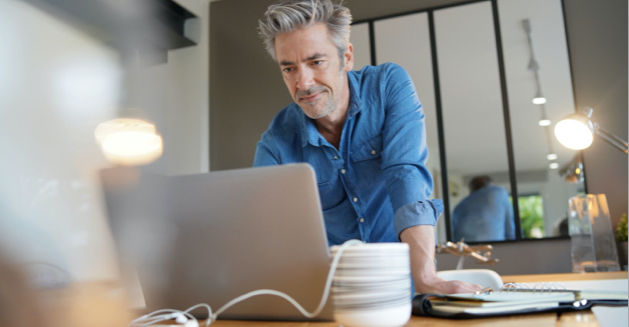 Perfect for in the office and the mobile work force
Manage and call from an IP desk phone, mobile app, or web interface.
Click to call any number on a web page.
Start a video call from your smartphone or web interface.
Easily transfer calls to colleagues and chat with clients.
Update your status and see co-workers availability.
SMS/MMS Texting
Enjoy the ability to send and receive both SMS and MMS messages. Your business number will not be limited to being just a voice-only number. Your customers can easily text you and send you pictures. These inbound messages will show up on your screen just like a chat message. You can effortlessly respond or transfer the chat to another person to handle. You can send outbound messages to any phone number.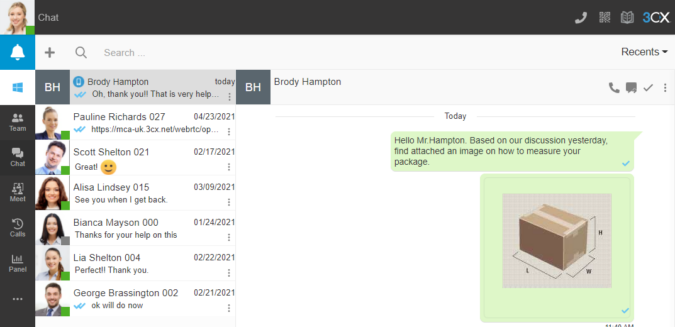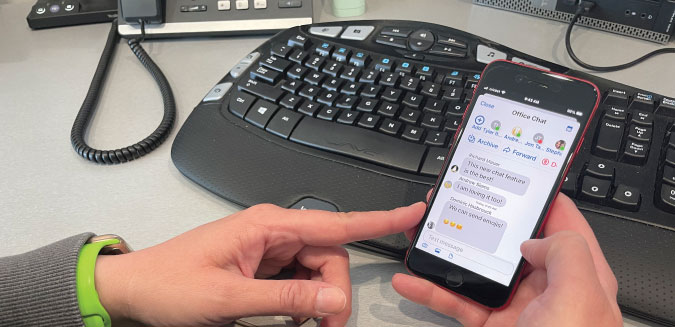 Team Chat
Quickly chat with your team. Send messages to individual employees or set up a group chat where you can exchange messages and share pictures. Check your chats and respond from your computer or from your cell phone. Stay in touch with your team, wherever they are.
Office Hour Automations
Input your office hours into the phone system and enjoy time-based automation. For example, once 5:00 PM hits, your system can change into its afterhours prompts when people call in. Schedule your holidays in advance and set up automation rules to make sure customers always hear the right recordings and that no employee's phone rings when it should not. There are so many possibilities!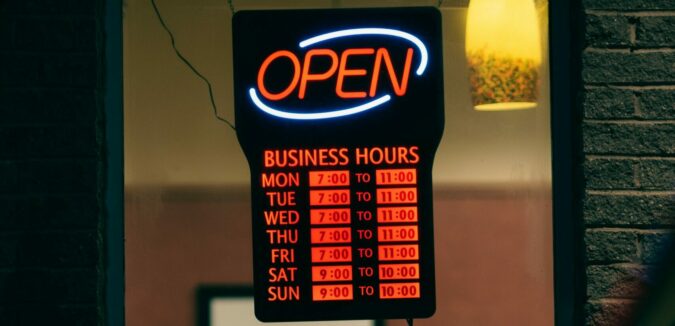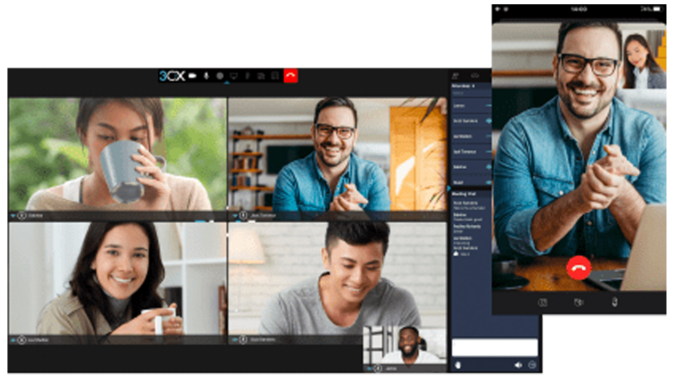 Video Conferencing
Create video meetings within 3CX so you can meet with your team or with anyone else you share the link with. Conference attendees can join from their web browser, cell phone, or even listen in via a landline telephone. You can share your screen, chat with attendees, record the conference, and so much more! With 3CX, you do not need any other third-party meeting solutions.
Ask a Question
If you have a question about our services, please don't hesitate to get in touch with us by filling out the form.